Hey, I'm Winnie

Let's reflect on the latest scientific research, challenge the issues facing global communities, and use technology to empower expansive reformation.

I'm an undergrad at the University of Toronto studying Computer Science, Statistics and Math and specializing in artificial intelligence.
Currently, I research neural ODEs / SDEs, Bayesian neural networks, and variational inference with David Duvenaud at the Vector Institute. I'm also building bigger and more data efficient neural networks with brilliant researchers at FOR.ai.

In the current academic year, I have been on co-op first building sparse neural network models at Google Brain, now tackling sim2real transfer in RL and robotics at NVIDIA Research, and will later be bringing large-scale models of human-generated content to reality at Secant.ai.
In the past, I researched computational genomics with Michael Hoffman at Princess Margaret Cancer Research, engineered serverless computing toolchains at Google Cloud, and disrupted the next generation of carpooling platforms at HiRide.

Check out my research / projects to see what I've been up to, and reach out if you'd like to chat!
My research interests lie in reinforcement learning, latent variable models, and (Bayesian) neural networks..
Earlier on in my life, I was a biology student who engaged with research and ventures mostly in biotechnology and tissue engineering like this, this and this.
From exploring genetic editing and basic protein biology, to now developing more robust deep learning systems and network representation architecture, much of my research is about inferring the physical world, exploring the anomalies of dynamical systems, and generating insights underpinning deep learning.
Continuous-Depth Bayesian Neural Networks
Winnie Xu, Ricky T.Q. Chen, Xuechen Li, David Duvenaud


We explore the concept of infinite-dimensional stochastic variational inference in learning the dynamics of continuous-time Neural ODEs with instantaneous noise. Our framework trains Bayesian neural networks by parameterizing weight uncertainty with stochastic differential equations (SDEs) and associate efficient gradient-based algorithms. We also conjecture and derive zero variance gradient estimators to the infinite-dimensional case as the approximate posterior converges to the true posterior.

paper | poster
Exploring the Differential Effects of Sequencing Resolution on Semi-Automated Genome Annotations
Winnie Xu, Francis Nguyen, Michael Hoffman


We validated the utility of two novel next-generation-sequencing assays (ChIP-Exo and ChIP-Nexus) in epigenetic exploration of cancer transcriptomes. I implemented custom bioinformatics pipelines, unsupervised ML algorithms (Segway), and the stable marriage algorithm.

poster | code | slides
Podocalyxin in the Maintenance of the Blood Brain Barrier
Winnie Xu, Michael Hughes, Kelly McNagny


We elucidate the structural role of Podocalyxin, inspired by the biological signifiance of podocytes in the kidney, now in maintaining blood brain barrier integrity under septic shock. Methodology included live animal models, in vivo cell culture, and electron microscopy. Research I completed back in high school.

poster | slides
This is how I've learned. I'm an inquisitive individual who always loves a challenge.
From data mining to open source web development, entrepreneurship to basic science, I am grateful to have spent my time gaining and practising new skills to make a positive impact on myself and others.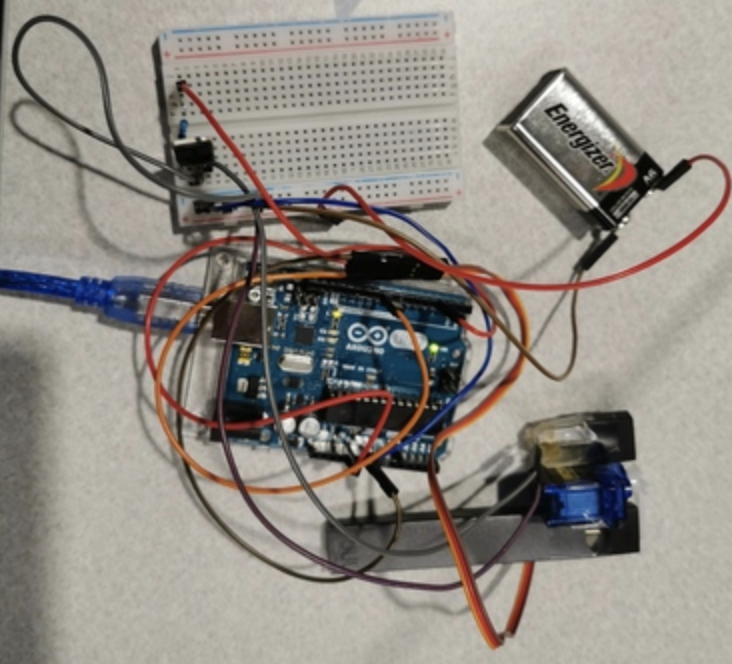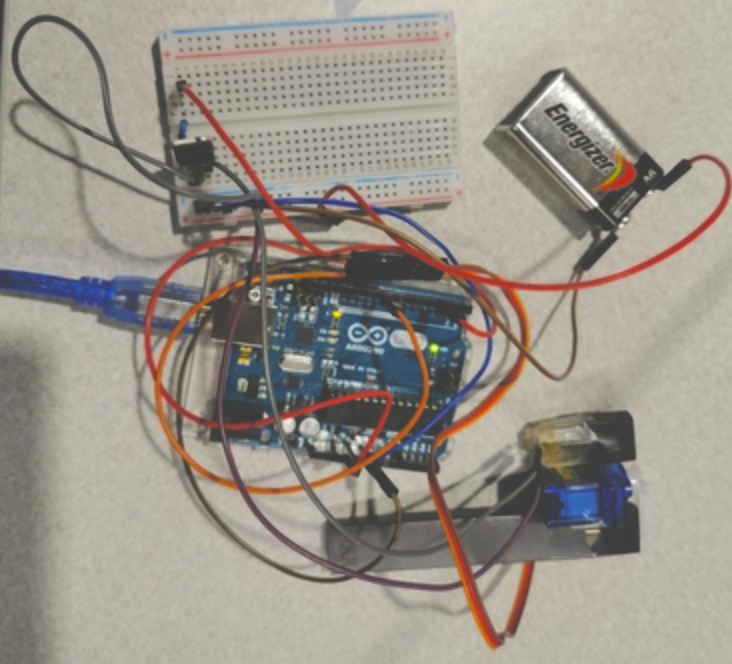 Innovape: The Health Aware Vape
With recent headlines showing multiple fatalities from vaping, we sought to create a solution that can mitigate nicotine addiction in Juul users. We reverse engineered the Juul to function with our Gaussian Process prediction model that can analyze the breathing patterns and usage frequency of users, then dynamically adjust the nicotine output percentage accordingly. What differentiates our product is the implementation of gradual weaning, where the percentage decrease is customized from user feedback.
Currently in conversation with the Centre for Addiction and Mental Health to use this device with patients.
Winner Hack the North 2019
Initialized Equilibrium Propagation for Backprop-free Training
Winnie Xu, Matthieu Chan Chee, Jad Ghalayini, Jacob Kelly


As part of the 2019 ICLR Reproducibility Challenge, we implemented this paper (later accepted) that investigated a novel improvement to Equilibrium Propagation, which is a method of energy based models (EBMs).

code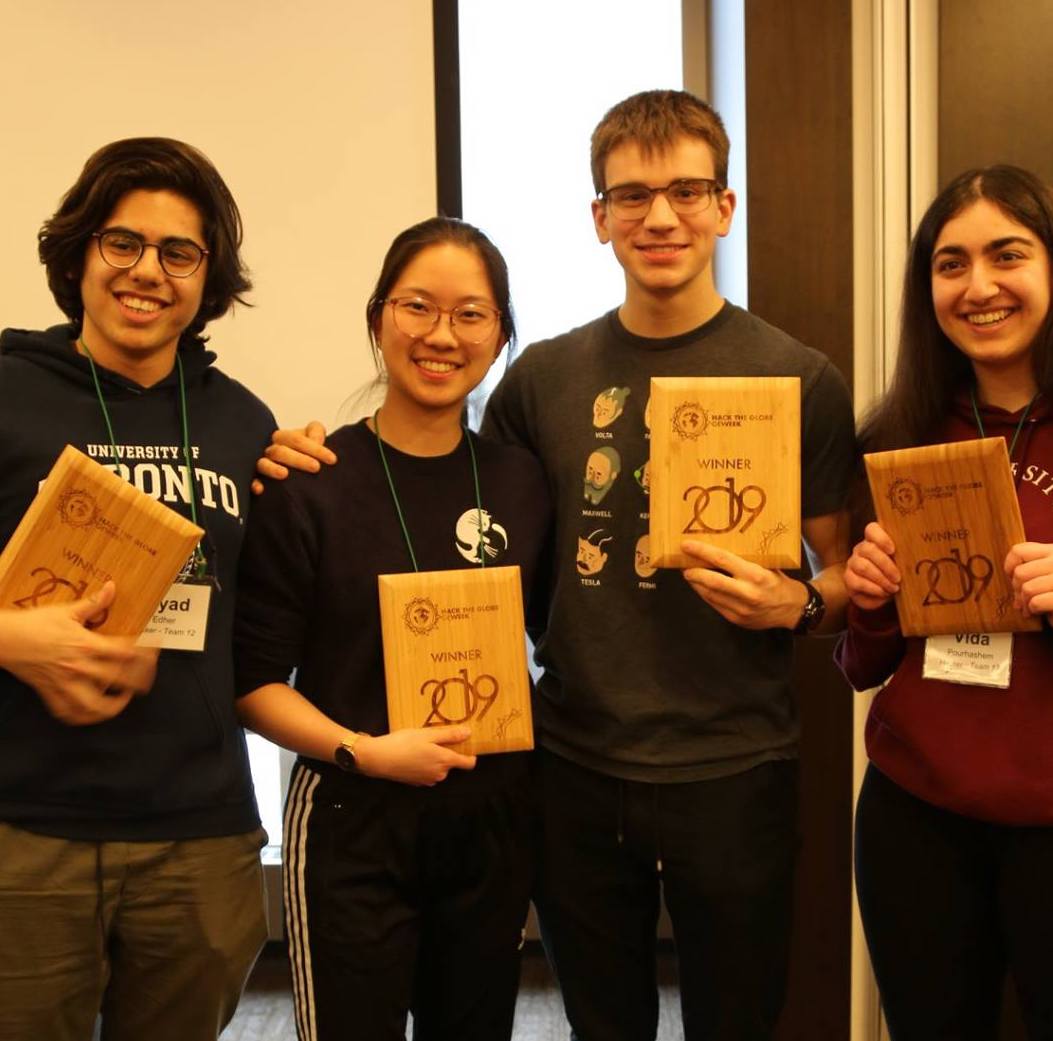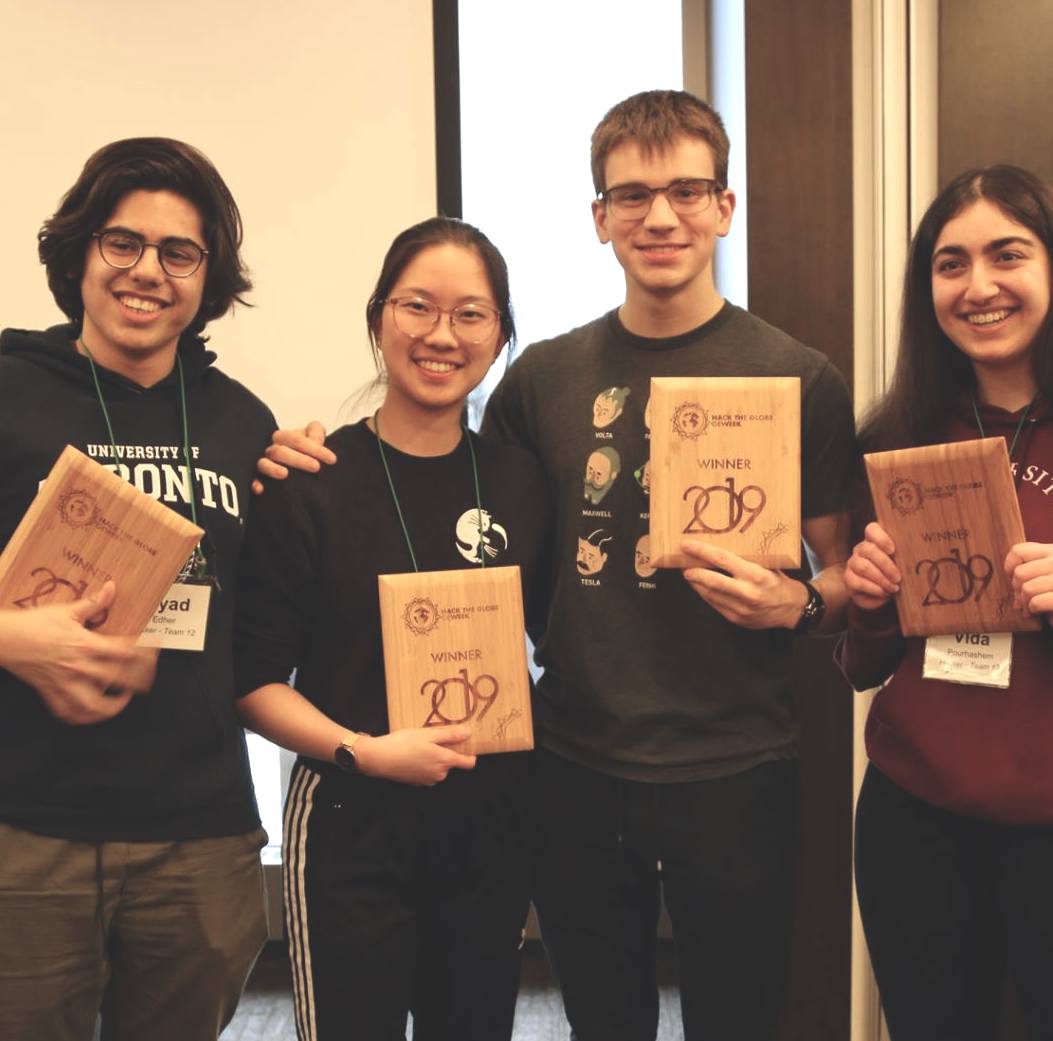 DOC: Digital On-Call-Healthcare Consultant
DOC is a tool for doctors to receive a second opinion on the diagnosis of medical conditions directly through patient interaction in real time through the analysis of the symptoms and conversations they have with their patients. Subsequently, DOC streamlines the recommendation for potential ailments by providing further questions to ask in order to generate an objective and accurate diagnosis that is wholistic in scale.
1st Place BCGxGoogle Global Engineering Week Hackathon 2019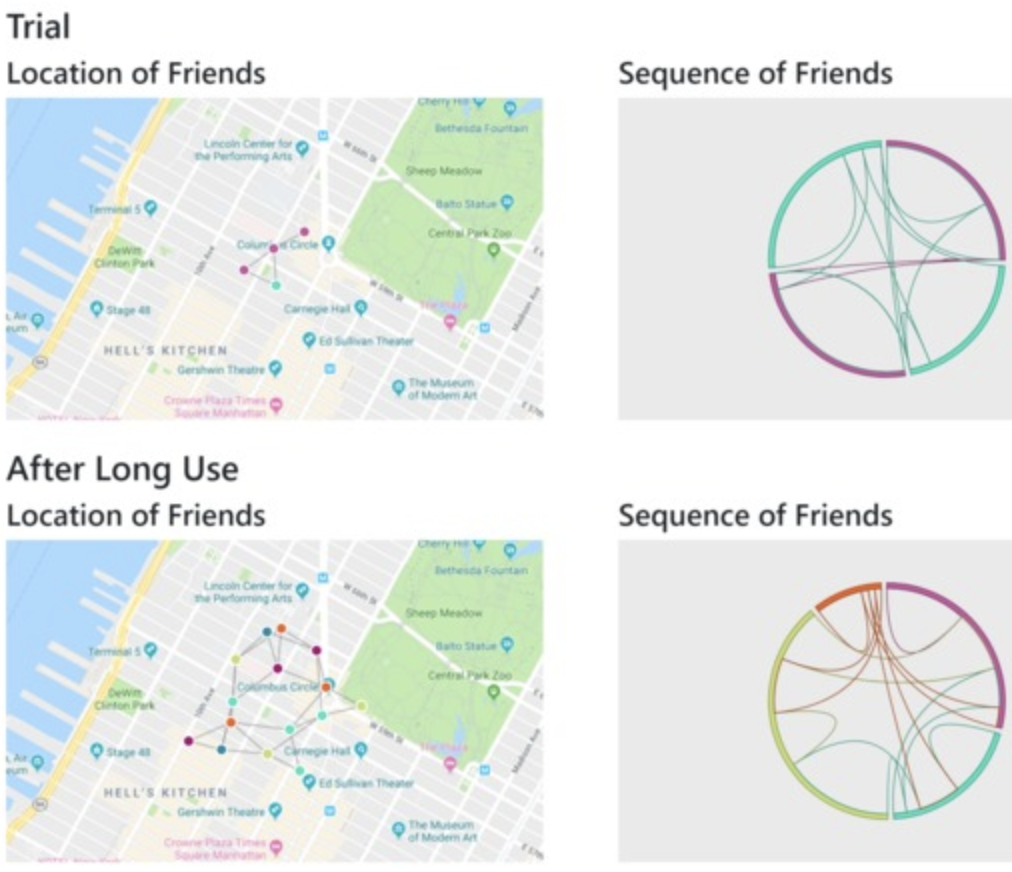 SocialBit
The SocialBit measures an individual's social interactions throughout the day. A glasses-mounted camera detects faces and references them with an existing database of the user's friends on social media platforms. The data is then visualized in a network plot and chord diagram that showcases the length and location of one's interaction, defined as the points in time in which the friend's face was within view. The result is a beautiful and insightful display of our daily social interactions - at the microscale.
HackMIT 2018
Winnie Xu 2019.